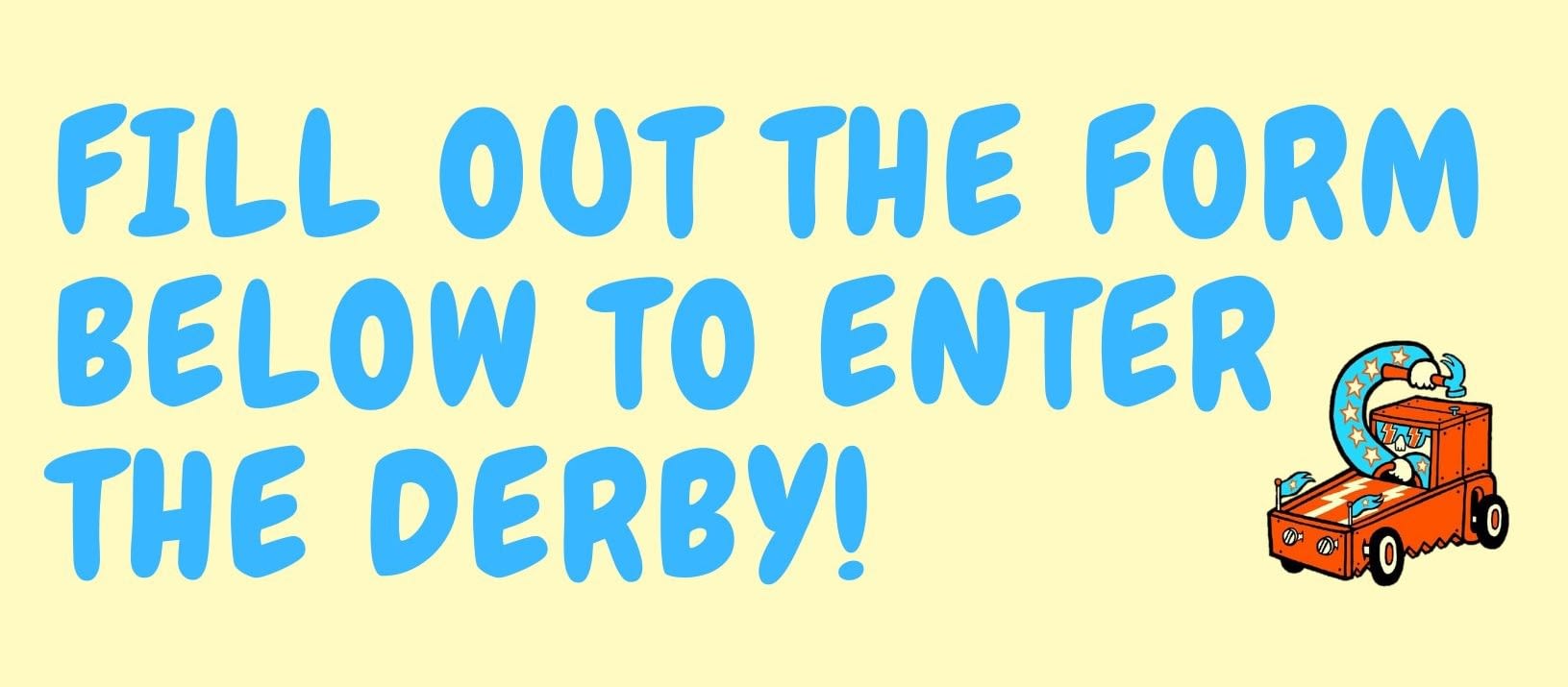 This year's Downhill Derby will be held on Saturday 15th July from 2pm – 5pm.
Organisers especially welcome homemade go-kart racers who've never taken part before. Anyone can enter, including under-16's, as long as the kart is human powered, homemade and able to stop!
Prizes are awarded for speed and creativity.
Entry is free!